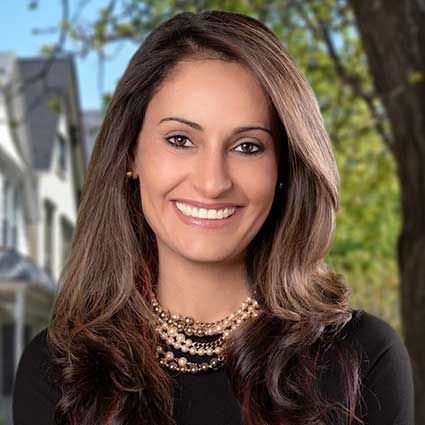 Kim Patel
Licensed in NC and SC
A little about me
and why I love real estate
Kim's passion for real estate and ability to put herself in her clients' shoes separates her from others. Having personally bought, sold, and built several homes, Kim knows the nuances that come with real estate ownership and investment. From the simplest of requests like recommendations for painters or handymen to more fundamental needs like obtaining a lender, appraiser, or inspector, Kim ensures that the process is easy and seamless for each client.
Kim is a firm believer in real estate investment, whether it's your first home or an investment property to generate passive income. Having personally custom built a home she understands the luxury home market well and has a keen eye for the finer details. She believes in staging as this has resulted is quick sales for her. In the first six months of obtaining her license Kim had done over 2 million is sales.
Kim grew up in India, studied and worked in Australia and finally, settled in North Carolina with her husband and two sons. Having spent time in different parts of the world, she has an approachable and relatable understanding of different cultures and enjoys working with people from varied backgrounds.
Outside of her career, she lives a life filled with new experiences, whether it's training to climb Mount Kilimanjaro, biking the Virginia Creeper trail or coaching her sons basketball team.
Kim has spent years enjoying all that Charlotte has to offer as a growing city with huge potential. If you are looking to buy or sell in the greater Charlotte area, please call Kim at ‪(478) 787-3898‬
Our clients are awesome
and here is what they are saying
"Kim is wonderful to work with. She staged our house for us included in her service and was very involved in the entire process. She made selling very smooth and easy. She always had our best interest at heart and worked hard to make sure we made the most money possible. I would highly recommend Kim if you're looking for someone more personal who will work hard for you. Kim was always available to talk or come out to our house which made the entire process much less stressful. Very responsive and great with communication. Highly recommend!!"
"Kim Patel was our realtor when we were selling our home in Skybrook, Huntersville. From the very beginning, I found her to be very thorough and detail oriented. She has a very unique eye for designing and staging homes. She willingly helped us stage the house and even brought some decorative pieces/wall art to improve the look. Further, she knows the market well. I sincerely believe that it is because of her staging help and always putting her best foot forward, we were under contract in 3 days and were able to get a record breaking price for our neighborhood. She was very helpful during the due diligence period, as well. Additionally, Kim negotiated favorably with our inspection reports. She is well connected and was able to help us with our repairs using her connections, quickly and economically. She is well organized, stays on the top of the deadlines and is readily available. I recommend Kim Patel without an ounce of hesitation. Without a doubt, she will be my realtor for future transactions."
"When beginning the process of selling my first home I felt overwhelmed and uneducated, but once Kim Patel stepped in all of those concerns vanished. From the start I felt entirely supported by Kim and she always made herself available. She answered every question I had, she asked questions I didn't even think of, if she couldn't answer she found the answers quickly. Her dedication to the sale of my home was beyond anything I could have expected. The road to selling my home ,that was in much need of TLC, seemed almost impossible especially during these time. As the process began Kim was there to support and guide me through all the most difficult decisions. As offers came in Kim was ready with a game plan, she continuously fought for the best options, and never settled. As some may know selling/buying a home is a roller coaster ride of ups, downs, and sometimes huge disappointments. Kim never let me lose hope. Her plan for our next move was already in the works, throughly thought out and always ready to implement. She was in constant contact with me providing me details of what to expect and what steps we would take next. Kim Patel is a phenomenal, trustworthy person and professional realtor, her assertive grace will get you exactly what you need/want. If u are buying/selling a home in the N.C./S.C. area I recommend Kim Patel she will not disappoint you and you will never feel unprepared. She is by far one of the most amazing, kind and trustworthy people I have met. I was thankful to have her by my side and for her constant dedication every step of the way. Thank you Kim Patel, your support was a blessing that I needed and prayed for."
"Wow! Where do I begin? Kim Patel is the consummate professional! She is driven, organized & was a true partner in our home buying process. In working with my husband & I, Kim took the time to truly learn & understand what we were looking for in our forever home & worked tirelessly to find us our dream home. Throughout the process, we looked at many homes. With each one, she always gave us her honest opinions even if it differed from our own. She considered factors effecting resale even if they were not high on our list of priorities. She is very knowledgable about architecture/ the building industry and the cost associated with that process because of her own recent experience of building her personal home from the ground up. She knew to ask very pointed questions about the homes we were considering. She displayed great attention to detail and appreciated the finer finishes. No matter what area of Charlotte we were looking at, Kim always did her research & had a vast understanding of the local housing market. Once we were under contract, Kim ensured that the process was seamless & executed in a timely manner. One of the best things about Kim is her personality; she is warm, friendly, & easily connects with people. I feel that she wasn't just a real estate agent, she was our partner in the process and always looked out for our best interest! We know she negotiated hard and smart on our behalf because we paid a lot less than we were willing to pay for the home and we got the home in a multiple offer situation. Highly recommend Kim!!"
"Kim was wonderful to work with selling our home. She offered excellent recommendations and support in preparing the property for listing, truly going above and beyond. Because of her diligence and responsiveness our property was sold in record time. I highly recommend Kim as a realtor. She cares about her clients and wants the best for them. 5 stars!"