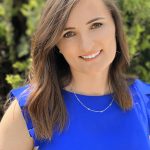 Natalia Lawing
Licensed in NC/SC
A little about me
As a native Polish, before moving to United Stated I was fortunate enough to live in Reykjavik Iceland. In 2012 I married my wonderful husband and become a North Carolina resident. I have lived in our great State ever since, and Huntersville is where we call home.
I love the diversity of our State, from the Blue Ridge Mountains to the coast of Outer Banks North Carolina truly has it all.
After receiving my Real Estate License, I worked for major home builders in Charlotte Metro Area. Through working with these companies, I have gained the knowledge about all facets of the building process, inspections, warranties, and the financial aspects just to name the few. Through these experiences I'm able to provide my customers with a unique insight into the buying and selling process.
In my free time I love cooking, traveling, and spending time with our 3 furry friends.
I look forward to working with you!