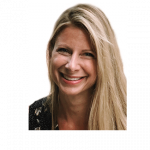 Lindsay Bennett
Licensed in NC
A little about me
At her core, Lindsay loves helping people. She loves making new connections, discovering shared interests, and making people feel good about themselves. It is what drove her into her first career as a school psychologist and it is what has made her transition to the world of real estate so seamless. Lindsay especially loves helping first time buyers secure their dream home by smoothly guiding them through what can be a confusing process. She also loves working with home owners to help them efficiently market and negotiate top dollar for their investment. Lindsay balances her personal approach with a tireless work ethic, strong negotiation skills, and extensive knowledge of the area and local market trends. Born and raise in Indiana, Lindsay moved in North Carolina 20 years ago and has never looked back. She loves the Lake Norman/Charlotte area and is committed to helping her clients LOVE their home here as well.
Our clients are awesome
"If you're looking for a realtor in the Charlotte area, I recommend Lindsay Bennett! She is detail or
…
iented, organized, communicative, respectful of budgets, and advocated for me with sellers. I had very specific neighborhoods I wanted to purchase in due to elementary school zoning and Lindsay was cognizant about staying within those boundaries. I was a first time home-buyer and Lindsay was knowledgeable about which homes I needed to move on right away in terms of making an offer, and which ones I could take time to think about. I'm thrilled with my new home and feel we negotiated a very fair price. I won't be moving anytime soon, but when I move again I will use her as my realtor!"