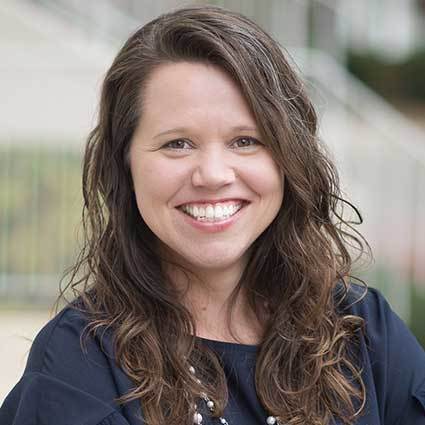 Amanda Loftis
Licensed in NC
A little about me
and why I love real estate
For me being a Realtor is about the personal connection and quality support that I can provide during this time of transition for each client. – Amanda Loftis
Amanda Loftis focuses on local expertise, market knowledge, and personal connections to ensure that every client feels supported and comfortable during their real estate transaction. Amanda grew up in northern Iredell County on a family farm. From an early age she loved construction, architecture, and houses. This love led to her to graduate with a bachelor's degree in Civil Engineering, with a concentration in structures, from North Carolina State University. Upon graduating she moves back to the country, married her high school sweetheart, and began her engineering career. Amanda was employed as a land development engineer prior to beginning her real estate career more than 9 years ago.
Being a real estate agent allows Amanda to positively impact individuals in a way that her engineering career never could. The desire to help clients successfully navigate the complex real estate market pushes her to personally invest in each transaction. Amanda provides honest, straightforward guidance to all her clients and seeks to educate each client during the transaction. Amanda provides a paramount level of care and support throughout the buying or selling process for all of her clients.
Amanda lives with her husband and three children a few miles from where she grew up in northern Iredell County. Amanda devotes her spare time to her family, her church, renovating homes, and their farm.
Amanda is happy to answer any of your real estate questions or concerns!
Amanda Powers Loftis
REALTOR/Broker - NC License #271315
Professional Engineer – NC License #037442
Counties of service – Iredell, Yadkin, Davie, Wilkes, Catawba, Mecklenburg, Alexander
Our clients are awesome
and here is what they are saying
"Amanda was great! She took her time working with us making sure everything ran as smooth as possible. She was patient while we tried to figure out what exactly we were looking for in a home, never turning down the chance to show a property, even though some we asked to look at were a little rough. We couldn't of asked for a better agent to guide us through the home buying process, I would and have recommended Amanda time and time again!"
"Great realtor to work with! Sold our townhouse and helped us get a price we were happy with! Very responsive to our needs and questions. Worked with our busy schedule and made showings a breeze. Prompt and timely. Very knowledgeable of the market. Great experience."
"We were lucky to find Amanda! We were relocating across country and had many questions and concerns about the buying process in another state. Amanda took the time to listen, impart knowledge and share her perspective based on experience. She was always receptive to our phone calls, emails, and texts, and responded very quickly. Every step in the process was handled efficiently, professionally, and with great attention to detail. We certainly needed a friendly face in our new hometown and we found that in Amanda. Great realtor and beautiful person!"
"I contacted Amanda to help me purchase my first home. I gave her a list of items I was looking for in a home and land. Within just a few day, she had a list of homes for me to go see! Not only did she have the list, she went with me to every home, at my convenience. Once I decided on a home that I loved, Amanda worked diligently with the other Realtor/family to negotiate a price that was suitable for both of us. She helped me through the entire process and even helped with questions after the deal was complete! I would highly recommend Amanda for her quality of service; she takes on purchasing a home for her clients as if she were buying the home for her own family!"