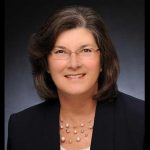 Angela Murray
Licensed in NC
A little about me
Since receiving my Broker's license in 2006, I have worked with singles, seniors, first-time buyers, investors, families, and even commercial sales. Having been a teacher in my previous career, I know the value of education and experience and use both to be an agent that works for my clients' best interests. Real estate is a passion in my life I can use to improve the lives of my clients. Look forward to working with you! My husband, of 40 years and I have 3 grown daughters, two fantastic son-in-laws and six darling grandchildren!
Our clients are awesome
"Angela Murray is a great realtor! Dedicated and always willing to help, shows listings at anytime an
…
Read More
d answers questions with great knowledge. She is a wealth of information about the area and is always willing to check out any new listing anytime. She goes above and beyond. A pleasure to work with."
Read Less
"Two years ago, my husband and I decided it was time to really start looking for a home to purchase.
…
Read More
With our oldest about to start kindergarten, we wanted to be in a certain location so he could go to the school we felt would best suit him. We missed house after house due to timing or a lack of communication from the listing Realtors. After we started working with Angela Murray, we were moving into our dream home the very next month! Not only did she educate and guide us as first-time home buyers, she was patient and kind with our children which was an incredible added bonus. Due to the location of our home being in a "high demand" neighborhood, there was already another offer on our home. Mrs. Murray suggested we write a letter to the owner to explain how much we would cherish this property. He chose us! We actually had it confirmed by a neighbor, who is close friends with the previous owners, that the letter made him feel like he was leaving his home in good hands. I firmly believe we would not be in our dream home without the guidance, wisdom, patience, and zeal of Mrs. Murray. With the mass amounts of Realtors to choose from, it can be overwhelming trying to find one you can trust. I tell people any chance I get to work with Mrs. Murray. It was an incredibly peaceful process and I want others to enjoy finding their dream home with the same guidance we did. It was very evident that Mrs. Murray cared about our happiness and found joy in seeing her clients peaceful about our choice."
Read Less