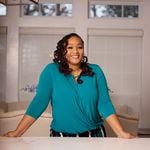 Bernadette Malary
Licensed in NC
A little bit about me...
Bernadette Malary D., Broker with Wilson Reality, I was born and raised in New Jersey, and moved to Charlotte, NC five years ago. After working 15+ years in commercial/residential security that inspired my passion for real estate. My enthusiasm helps me recognize and value the trust my clients place in me, and I strive every day to exceed their expectations.
When I'm not assisting my real estate clients I also teach and train NC resident to obtain their NC conceal carry permit.
I enjoy spending time with my family and traveling the world to explore how various cultures live.
I can help you find and secure your perfect home!
M: (704)-252-2709