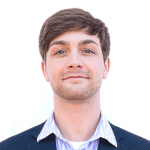 Jeremiah Gilliland
Licensed in NC
A little bit about me...
Pleased to make your acquaintance, I hope your day is great thus far! I'm Jeremiah Gilliland! I was born and raised in North Carolina and have lived in Stanly County for my whole life. I am an eager young professional, ready to assist with your real estate needs. Whether it be your starter home or your retirement home, I am ready to spend as much time as necessary! I will provide you, my personal client, with my utmost care and diligence regarding your real estate needs.
It is a calling to help others. I believe in keeping in contact with client's throughout each process of real estate transactions. This process, for most people, can be one of the biggest investments of your life. It will be my honor to advise, help, and make your dream investment be as simple as possible!
A detailed breakdown of the areas we serve
---
Scroll through to find the area you are interested in.