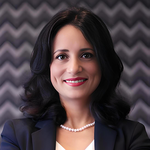 Maria Herrera
Licensed in NC
A little bit about me...
I am not just a Realtor; I am a bilingual powerhouse, a devoted mother of five, and a passionate advocate for turning dreams of homeownership into reality. With a background in Finance and Property Management spanning over two decades, my journey began in Miami, Florida where I served as my family's interpreter, fostering invaluable life and business skills. Joining the Residential team at Wilson Realty, I am on a mission to redefine the real estate experience across The Piedmont Triad. My immediate goal? To build meaningful connections within the community, positioning myself as the go-to resource for all real estate needs.
Ambitious, honest, and dynamic, I embody these qualities in my role as a real estate professional. Beyond the paperwork and transactions, I envision myself as a vessel of service, breaking language barriers and turning the complexities of home buying into a seamless, enjoyable venture. In addition to my real estate pursuits, I generously volunteer to help the sick and suffering, exemplifying my commitment to making a positive impact in the lives of others.
When I'm not crafting pathways to homeownership, I'm savoring precious moments with my wonderful husband, and our five children. It's not just about buying and selling homes; it's about cultivating relationships anchored in trust, understanding, and shared aspirations.
Serving as your trusted guide in this exhilarating real estate journey. Let's turn the key and open the door to a new chapter together!