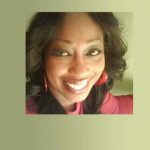 Monika Floyd
Licensed in NC
A little about me
Monika launched her career in the banking and finance industry. She purchased her first home in 2006. She soon transitioned to the mortgage division and remained there for 10 years. Monika's knowledge helped her family and friends purchase and sale their homes realizing she was the go to for anything real estate.
Monika is a lover of all things Charlotte so you can find her with her amazing family and a curious cat!
Coached by the best team at Wilson Realty. Whether you're buying or selling your home. Monika's mission is to provide you with transparency throughout the entire process.